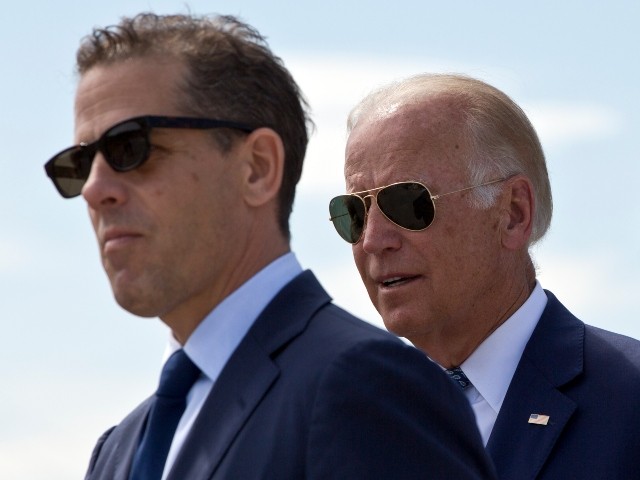 (RightIsRight.co) – According to the results from a new poll, a solid and growing majority of registered voters in the United States believe Joe Biden has taken part in his family's business deals.
A public opinion survey by Harvard Cap and Harris asked its registered voter respondents: "Did Joe Biden participate in his son's influence-peddling business or did Joe Biden not participate in his son's business?"
62% of the respondents declared that Biden had "participated" in his son Hunter's business affairs, while 38% said he had not.
The new poll shows the number of American voters who believe in Joe Biden's family business involvement has increased by four percentage points compared with the last time the same pollsters posed the question in April 2022.
A Breitbart News report noted "at least 19 pieces of evidence" indicating that the Democrat president had had an "influential role" in the business activities of his son Hunter and his brothers James and Frank.
Leaks from Hunter Biden's lost "laptop from hell," and documents gathered by the FBI suggest that the First Son had murky business dealings with high-profile figures connected with the regimes in Communist China and Putin's Russia, America's top global enemies.
Joe Biden and his staff have stubbornly insisted that the president had no involvement or knowledge of the family business. The business seemed to have flourished during his two terms as Barack Obama's vice president.
"I've never spoken to my son about his overseas business dealings. Here's what I know — I know Trump deserves to be investigated," Joe Biden declared in 2019.
However, Frank Biden has already admitted to peddling White House influence after his brother became president.
New reports show that in 2012, James Biden struck a $140 million deal with Saudi Arabia's government on behalf of a US company thanks to being a relative to then-Vice President Joe Biden,
When the Harvard-Harris poll asked respondents if Hunter Biden's laptop contained genuine materials or Russian disinformation, 60% said the computer was real, while the rest thought it was fake.
The report pointed out that at least 15 mainstream media personalities claimed that the Russians had cooked up Hunter Biden's laptop leaks since those became public in late 2020.
The New York Times and CNN admitted the computer was authentic only last year.
The Harvard Cap and Harris survey polled 1,838 registered voters from February 15-16, 2023. The pollsters didn't provide the margin of error.
Sixty-two percent of registered voters believe Biden has "participated" in his family business deals, a Harvard Cap/Harris poll released Friday found. https://t.co/pHN8YCnsXP

— Breitbart News (@BreitbartNews) February 19, 2023