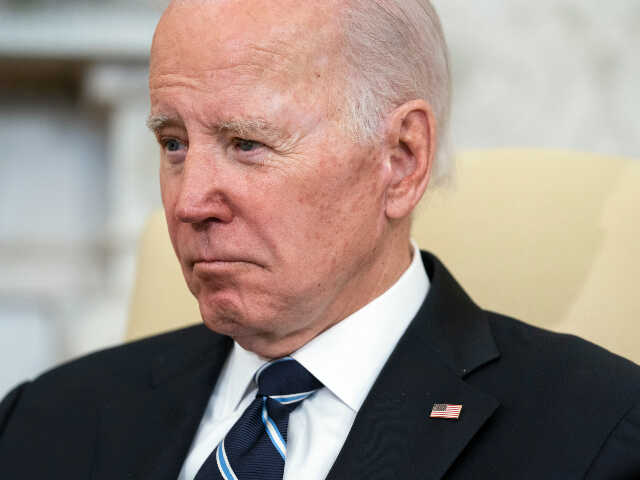 RightIsRight.co) – According to a business research group, consumer sentiment in the United States deteriorated in January amid worsening prospects for the American economy.
The consumer confidence index of the Conference Board declined to 107.1 points last month, after it stood at 109 in December, the nonprofit announced.
Its consumer confidence index was revised upwards before New Year's, and economics had projected that it would increase further to 109.5 in January.
After its new decline, however, the index has dropped in three of the past four months, Breitbart reported.
In December, it saw its highest spike since April 2022, going up from November when it stood at 101.4 points. The January decline, however, means there will be no upward trend.
The decrease in the consumer confidence index was caused by a decline in the expectations index measured by the Conference Board.
The expectations index, which looks at short-term perspectives for business conditions, the labor market, and income, stood at 77.8 in January compared with 83.4 in December.
The business research group noted that a value under 80 often meant a recession in the next year.
"Consumers were less upbeat about the short-term outlook for jobs. They also expect business conditions to worsen in the near term," commented Ataman Ozyildirim, senior Conference Board director.
The nonprofit noted that a more significant number of consumers expect economic and business conditions to deteriorate rather than improve. The same goes for consumer expectations concerning labor market conditions.
At the same time, the Conference Board found that households were more confident concerning the potential to increase their income, with more expecting more rather than less money.
The research group established that consumers' expectations for inflation in the next year grew from 6.6% to 6.8%.
Even though the latter number is lower than the 7.9% peak from June 2022, the slight increase indicates that inflation may not drop this year as much as many experts have predicted.
Ozyildirim pointed out that consumers' plans to buy cars and appliances remained roughly the same in January, but fewer intended to buy a home.
Meanwhile, S&P said its CoreLogic Case-Shiller home price index showed home prices declined by 0.5% on a monthly basis in November, the fifth month in a row with a home price decrease. Yet, home prices remained 6.8% higher compared to a year ago.
According to the home price index of the Federal Housing Finance Agency, prices declined by 0.1% in November on a monthly basis and were up by 8.2% compared with November 2021.
The FHFA measures the purchase of homes with loans securitized by Fannie Mae and Freddie Mac.
In January, the index of current business and labor market conditions improved, reaching 150.9, up from 147.4 last month.
Expectations for business conditions and the labor market made a turn for the worse and expected inflation picked up. https://t.co/cHKRH84enQ

— Breitbart News (@BreitbartNews) February 1, 2023