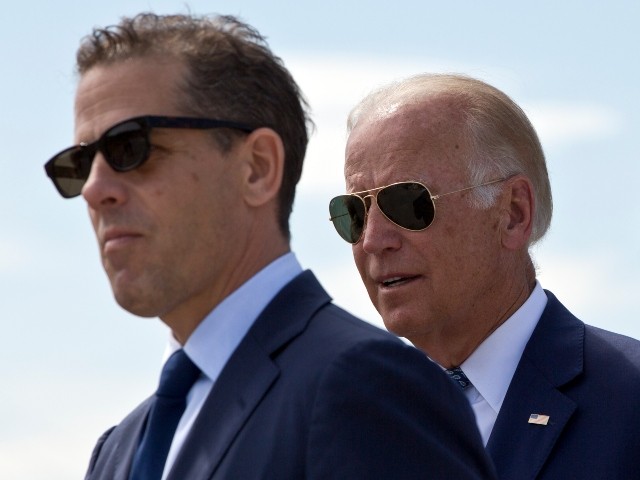 (RightIsRight.co) – Republican US Senator Ted Cruz of Texas has insisted that the FBI should search for classified government documents in the home and office of First Son Hunter Biden. 
Cruz's demand comes after four stashes of classified US government papers were discovered in the former Washington, DC office of President Joe Biden and his home and garage in Wilmington, Delaware.  
The documents date back to when Joe Biden was Barack Obama's vice president; some are even from his tenure as US senator. His son Hunter Biden has also resided at the Wilmington house in recent years. 
Hunter Biden has been publicly discredited by leaks of materials from his lost "laptop from hell," exposing his potentially illegal foreign business deals and his addictions to drugs, alcohol, and prostitutes. 
According to reports by an investigative journalist, Hunter Biden resided in the family home in Wilmington while he was having drug- and drinking-related blackouts and was working with a Chinese businessman close to the Beijing regime.
"It seems he [President Biden] leaves classified documents wherever he goes. And we also know that Hunter Biden at times was — declared his residence to be those very same places," Sen. Ted Cruz told Fox News.
"I also believe it is critical for the FBI to search Hunter Biden's homes, home and office residences to make sure there are no classified documents there, given all the evidence that's piling up. We need to ascertain who's had access to what and when," the US senator from Texas added.
Cruz also commented on an email Hunter Biden allegedly sent to a business partner with information about Ukraine. The information in question seemed to be from classified reports given to US senators before they travel abroad.
"Well, the one thing we know for sure is Hunter Biden didn't write that. Hunter Biden is not an expert on Ukraine, he's not an expert on Eastern Europe, he's not an expert on Russia, but that email did help get him on the board of Burisma. It did help him get paid $83,000 a month because it showed a level of expertise, not coming from him, but he got it somewhere," Cruz declared.
He was referring to Hunter Biden's time on the board of energy company Burisma, owned by a pro-Russian Ukrainian oligarch now in hiding abroad, connected with Ukraine's former President Viktor Yanukovych, a puppet of Russian leader Vladimir Putin.
Last week, the Republican leadership of the House Oversight Committee sent a letter to Hunter Biden's art dealer Georges Berges, asking for details on the First Son's painting sales.
According to Committee Chair Rep. James Comer (R-KY), Berges should anonymously provide information about who bought Hunter Biden's works. He should also reveal "all communications between his New York gallery and the White House about their deal to hide these purchasers' identities."
Earlier this month, The New York Times reported the US Attorney for Delaware was about to decide whether to prosecute Hunter Biden, allegedly over his taxes.
Do you agree with Senator Cruz? Please share your opinion by emailing [email protected]. Thank you.