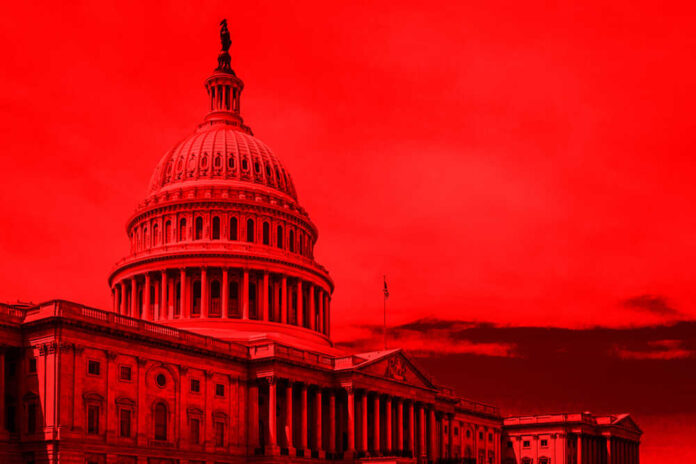 (RightIsRight.co) – All hopes to get the House back into the business of keeping the disastrous Biden administration in check fell apart in the blink of an eye.
After a tumultuous day filled with a loss of support from 30 to 40 Republican colleagues, Rep. Steve Scalise (R-LA) decided to withdraw from the Speaker of the House race. In a hastily convened conference meeting at the Capitol, Scalise informed his fellow lawmakers about his decision, citing the need for the party to unify.
"Our conference still has to come together, and we're not there," Scalise told his colleagues. "There are still some people that have their own agendas."
While Scalise will continue to serve as Majority Leader, the question of who will step forward to vie for the Speaker's gavel remains uncertain. Rep. Patrick McHenry (R-NC), who currently holds the position of Speaker Pro Tempore, has received encouragement from some of his peers to pursue the role permanently.
Rep. Jim Jordan (R-OH), who finished as the runner-up to Scalise in an intra-party ballot, still commands a substantial bloc of support and emerged as the frontrunner in the race for Speaker when he won a caucus vote late on Friday. Still, he didn't have enough support to take the vote to the full House, so the House recessed for the weekend.
Additionally, Rep. Tom Emmer (R-MN), the current Republican whip, is reportedly preparing to undermine everyone currently in contention and run a shadow candidacy of his own, further adding complexity to the evolving landscape of the Speaker race.
The decision by Scalise to withdraw from the race and Jordan's inability to garner enough support on Friday underscores the challenges faced by the GOP conference as it seeks to find a unified leader to assume the role of Speaker of the House. The path to selecting the next Speaker remains uncertain, with multiple contenders and a need for consensus within the party.