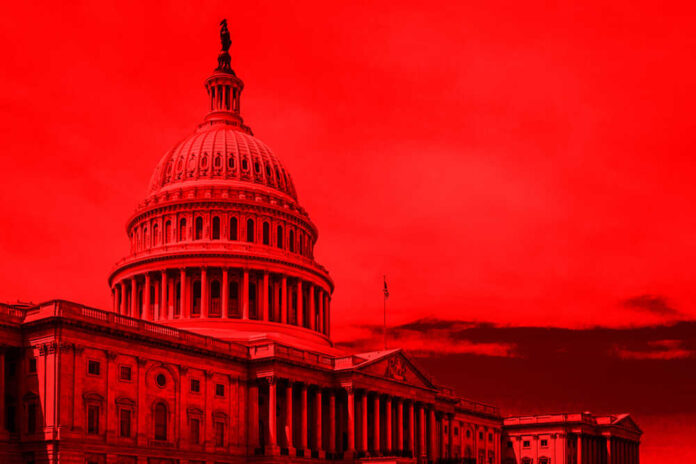 (RightIsRight.co) – A dangerous scenario that would hurt the left but pose grave risks to America is sending congressional Democrats into a panic mode: namely, that their caucus could turn against Israel even though the key US ally just suffered a heinous Palestinian terrorist attack.
Some Democrat members of Congress are highly worried by the "outpouring" of lefty support for the Palestinian terrorist groups Hamas and Islamic Jihad, which massacred over 1,200 people, including 14 Americans, in their October 7 attack.
According to a report by pro-left news outlet Politico cited by The Daily Caller, concern pervades among Democrat members, apprehensive that unwavering support for Israel may diminish as the nation embarks on its retaliatory measures against Hamas in Gaza, subsequently risking military aid.
"For the last couple of days, we've seen all the pictures of girls who were killed at this festival and the children and the parents and the Holocaust survivor and the elderly, and the hundreds of people who are dead and the stories about them being raped," one Democrat congressman said.
"That's over. Okay? The media is going to turn from all of that real soon. And the only images we're going to see for the next couple of weeks are dead Palestinians. So that's when the Progressive Caucus will get all ginned up," stressed the unnamed politician.
His comments come after, in a recent TV interview, Republican US Senator Lindsey Graham called the far-left "Squad" in the House a "disgrace" over their support for Palestinian terrorists.
A Gallup poll conducted in March identified a tangible shift in Democrats' sentiments toward Israel, revealing a margin favoring sympathy for Palestinians at 49% compared to 38% for Israelis. Thus, sympathy for Palestinians amongst Democrats had surged 11 points from the previous year.
While this sentiment echoes with "Squad" members like Democrat Rep. Cory Bush of Missouri, who called for de-escalation, another unnamed Democrat lawmaker indicated to Politico that this viewpoint may permeate the caucus as the conflict prolongs.
"Everyone just presumes that they're going to play to type and say what they're going to say. I don't think anyone's surprised about that. The key is making sure that it doesn't grow and metastasize," the quoted Congress member said.
"The question is, a week from now or five days from now, what are we looking at when the counterassault begins in earnest?" the Democrat legislator wondered.
We must dismantle Hamas now.

To AOC and the Democrat 'Squad': You are emboldening the enemy.

To the Biden Administration: your appeasement policies towards Iran are not working.

To the Iranians: If you escalate any more or support attacks, we are coming after you. pic.twitter.com/zeU89cLa46

— Lindsey Graham (@LindseyGrahamSC) October 9, 2023