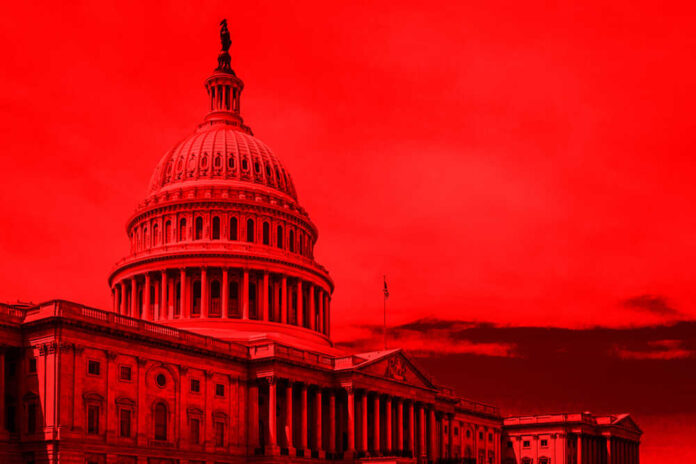 (RightIsRight.co) – The election of the new Republican speaker of the US House of Representatives, Mike Johnson, hasn't been welcomed by all in the GOP as a neoconservative, anti-Trump group has slammed him over insufficient support of Ukraine, the victim of all-out military aggression by Putin's Russia.
Rep. Johnson, a Louisiana conservative, won the speakership in a 220-209 vote on Wednesday, as his candidacy was backed by every single Republican lawmaker who was present.
Earlier this month, Ukraine, a pro-Western nation of 40 million people, marked 600 days since Putin's Russia invaded it in February 2022 in a seeming bid to restore Moscow's former empire.
Speaker Mike Johnson (R-LA) has been assigned an "F" grade by the group "Republicans for Ukraine," an organization supported by prominent neoconservative and Never-Trumper figure Bill Kristol, Breitbart News reports.
The report points out that despite Johnson's broad support within the various factions of the House Republican Conference, his record on some issues, such as the US military aid that has proved vital for saving Ukraine from Russian conquest, has drawn criticism.
Republicans for Ukraine marked Johnson's actions concerning Ukraine as "very poor," emphasizing his mixed voting record and public statements.
The neoconservative group posted on X part of the new speaker's voting record, showing he supported only the first US law providing military aid to the victim of Moscow's aggression.
Writing on X, Kristol highlighted Johnson's voting history, including his:
Support for The Ukraine Democracy Defense Lend-Lease Act of 2022, which facilitated the lending or leasing of US defense materials to Ukraine.
Opposition to the 2022 Ukraine Supplemental Appropriation.
Favoring of Amendment 21 to HR 2670, the National Defense Authorization Act, aiming to cut $300 million in assistance to Ukraine.
Support for Amendment 22 to HR 2670, which sought to end all security assistance to Ukraine.
Approval of Amendment 25 to HR 2670, which proposed to eliminate the extension of lend-lease authority to Ukraine.
Vote against HR 5692: Ukraine Security Assistance and Oversight Supplemental Appropriations Act of 2023.
Making of anti-Ukraine statements.
"American taxpayers have sent over $100 billion in aid to Ukraine in the last year. They deserve to know if the Ukrainian government is being entirely forthcoming and transparent about the use of this massive sum of taxpayer resources," Johnson declared in a statement in February.